Our prices are adapted to the date, the number of days of your stay.
They start and fini oh Sunday and can be lowered if you stay for a long time.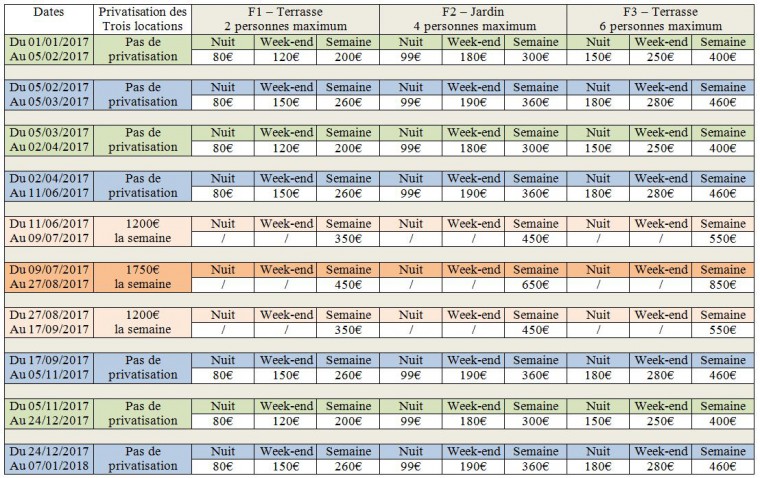 Guarantee : 500 euros ------ Deposit : 1/4 of the rent.
Rental from Sunday 16 P.M to Sunday 10 A.M
In our country, arrivals and departures on Saturday provoke long lasting traffic queues that's why we chose to welcome you on Sundays
The household linen is not provided
If you need, we can give you furniture for babies (bed and chair).
Fell free to look at our Rental Planning.